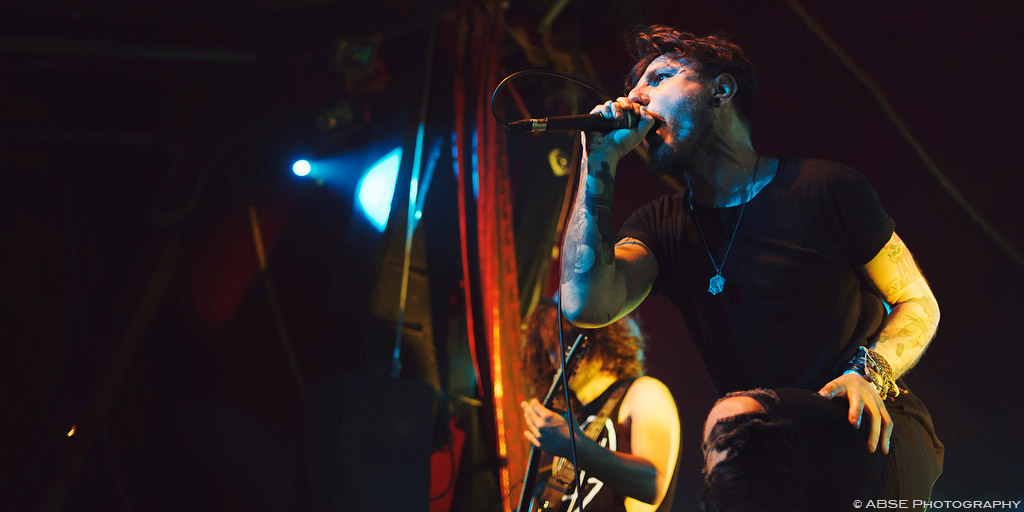 Hopes Die Last was playing at the Damage Festival 2014 at Le Cabaret Sauvage, Paris, France, on October 25th 2014.
Five piece Band from Roma, Italy, which play a blend of post hardcore screamo.
Members :
– Daniele Tofani | Vocals
– Marco 'Becko' Calanca | Vocals/Bass
– Marco Mantovani | Guitar/Vocals
– Luigi Magliocca | Guitar
– Ivan Panella | Drums
Thanks to Damien and Margaux from Only Talent Productions for the passes.