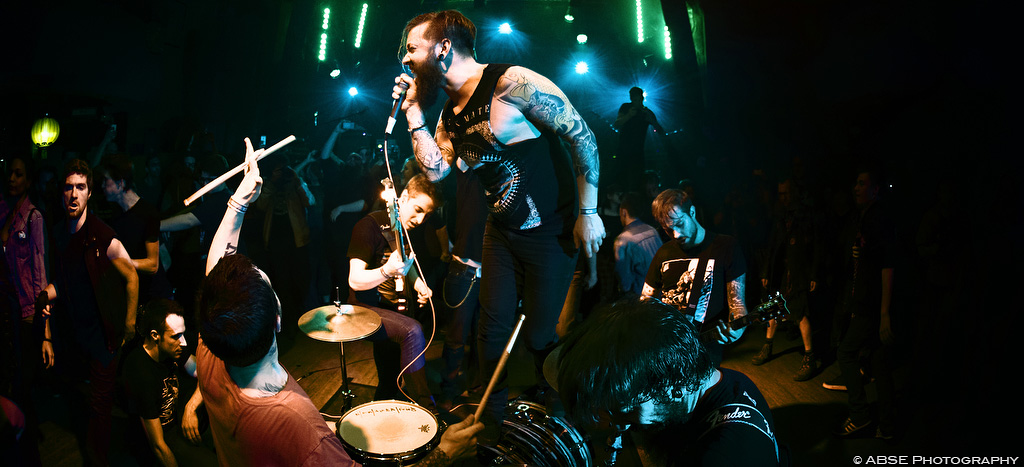 The Butcher's Rodeo was opening the night on April 11th 2014 at the Trabendo, Paris, France, supporting Tagada Jones.
The 5 piece band from Paris play an hardcore going a tad on the metal side. Their on stage performance is quite good, and the last song played in the middle of the pit was a great idea.
Setlist:
Eye Of The Storm
The Mutiny
The Funeral Thirst Of A Giant
Repent & Honor
Spoiler
Way Of God
Need To Murder
The Curse
Thanks to Elodie from L.O Communication & Management for the photopass.