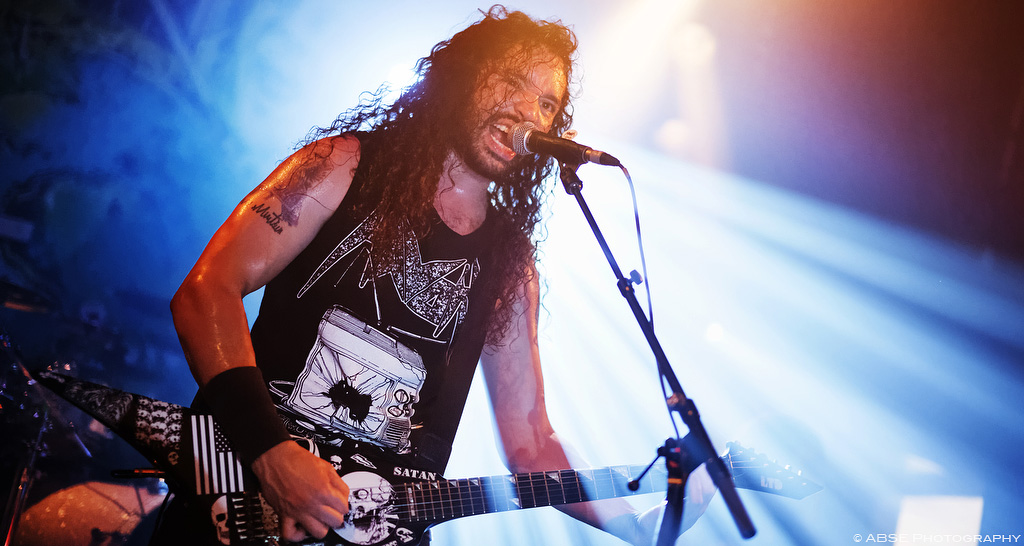 Havok was supporting Suffocation show at Le Divan du Monde, Paris, France, on July 30th 2014.
The four piece band from Denver, Colorado, was the "quiet" band of the evening, playing a fairly good trash metal. On stage, David Sanchez (vocals and guitars) and Mike Leon (bass) with his really expressive face are leading the show, while Reece Scruggs (lead guitars) and Pete Webber (drums) are less pro-active.
They played during the evening Give Me Liberty… Or Give Me Death, I Am The State, Unnatural Selection, Point Of No Return, From The Cradle To The Grave, Afterburner, Covering Fire, D.O.A. and Time Is Up.
Thanks to Charly from Hibooking for the photopass!