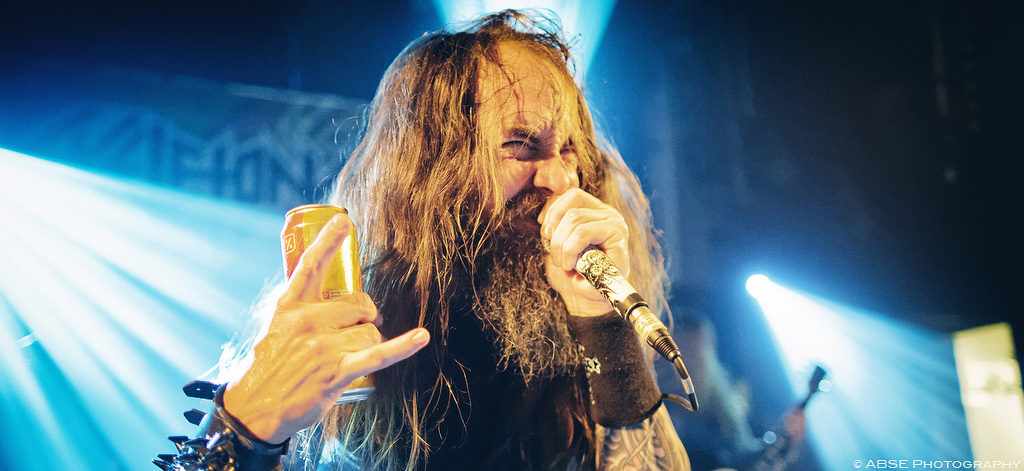 Skeletonwitch was supporting Suffocation show at Le Divan du Monde, Paris, France, on July 30th 2014.
The five piece band form Athens, Ohio, USA, play an heavy mix of Trash and Black Metal. Chance Garnette on lead vocals is quite expressive and apparently a big beer fan (well not a great beer fan, the one he was drinking during the show is not really a nice one…), Evan "Loosh" Linger (bass) and Scott "Scunty D." Hedrick  (guitars) look like a duo on the left side of the stage, with Evan putting on faces most of the time and scott being left handed, Nate "N8 Feet Under" Garnette (guitars) and Dustin Boltjes (drums) being a bit less pro-active on stage. The band put on a well oiled show, if you like them on disc, you will love them on stage!
Thanks to Charly from Hibooking for the photopass!